The 15th Compassion Award Ceremony was successfully held in Hongkong, Beijing and Taiwan synchronously on December 20, 2020.
The ceremony was sponsored and hosted by HK & Macau Taiwanese Charity Fund Ltd-Compassion Award, co-organized and produced by Phoenix Television, and co-organized by East-West Philanthropy Forum (EWPF), Gala Television Corporation, Taiwan New Economy Foundation and Singapore Hengyi Fund Ltd. with UA Finance Ltd. as honorary co-sponsor. With EWPF's assistance, the Compassion Award established its branch ceremony site in Beijing for the first time.
The candidature for the 15th Compassion Award was extended to all Chinese throughout the world. Each of its eight awardees will receive USD 150,000 for their philanthropic cause covering many countries overseas and areas in China, benefiting numerous disadvantaged communities.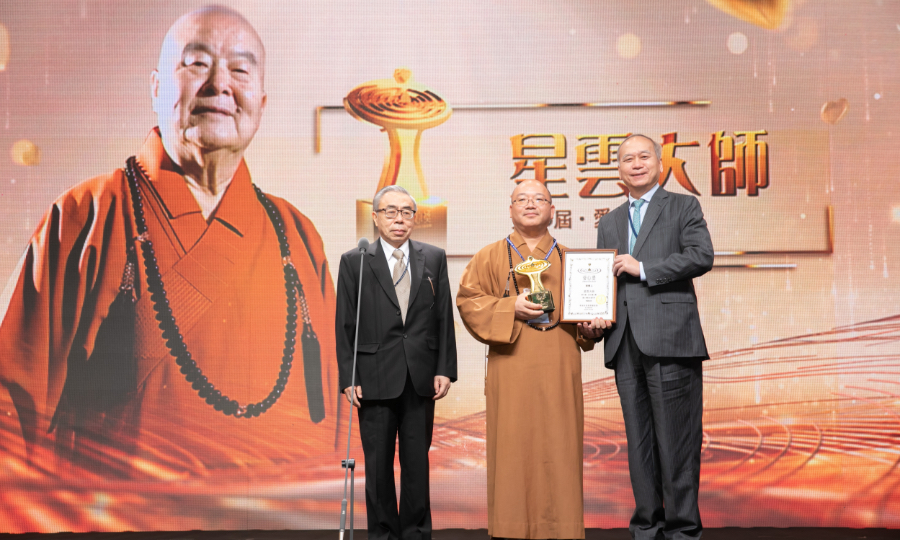 Awardee: Venerable Master Hsing Yun
Ven. Xin Baolan Dharma on behalf of Venerable Master Hsing Yun
Award Presenters:
Wenyuan Wong, President of Formosa Plastics, Chairman of Chinese National Federation of Industries and Wang Jhan-yang Foundation (Left)
Chao-Long Chen, Honorary President of Chang Gung Memorial Hospital (Right)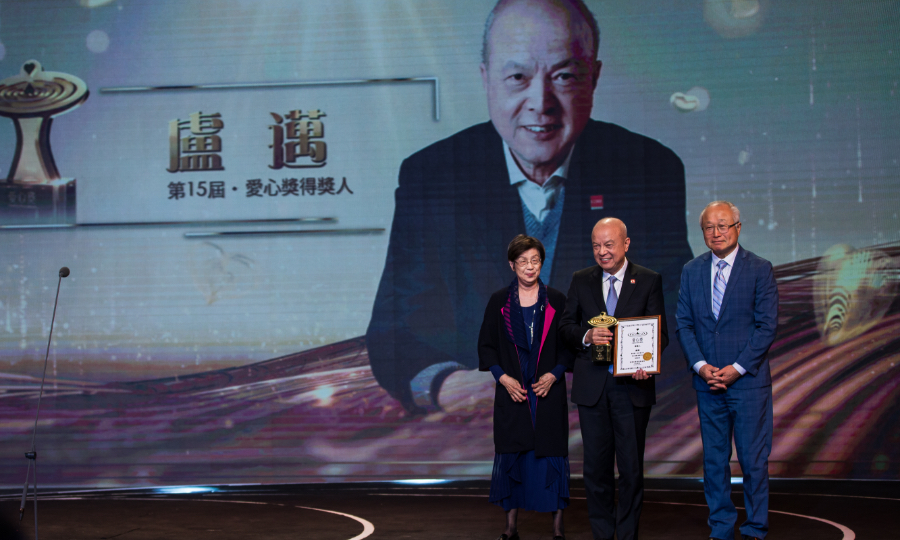 Awardee: Mai Lu, Vice Chairman of China Research Development Foundation
Award Presenters:
Yanhua Shi, Chair of Wujianmin Foundation (Left)
Jiyan Wang, Executive Trustee of Phoenix TV, Executive Chairman of Phoenix Foundation (Right)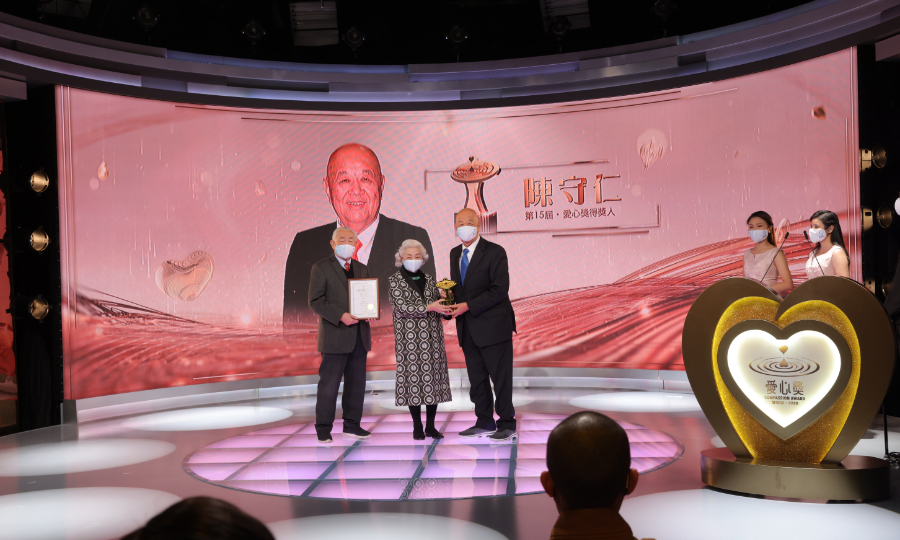 Awardee: Tan Siu-lin, Founder and Chairman of Luen Thai Group and Tan Siu-lin Foundation
Award Presenters:
Guangzhao Lim, Chairman of Taiwan Cross Strait Peaceful Development Association (Left)
Elsie Leung, GBM, JP as Chair of Selection Committee (Middle)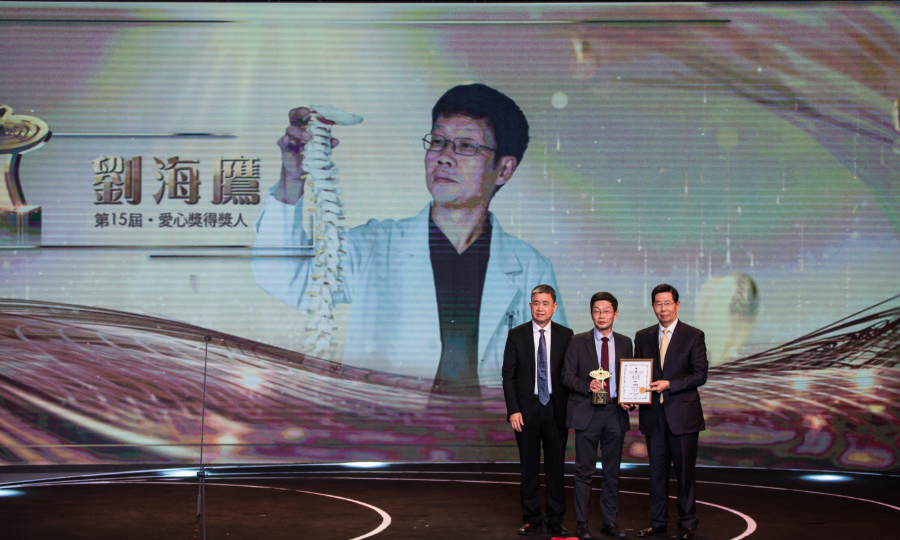 Awardee: Haiying Liu, Founder of Beijing Haiying Spine Health Commonweal Foundation, Director of spinal Surgery Department, Peking University People's Hospital
Award Presenters:
Zhenyao Wang, President of China Philanthropy Research Institute in Beijing Normal University (Left)
Yiyuan Tang, Former Director of Taiwan Office in Liaison Office of the Central People's Government if the Hong Kong S.A.R. (Right)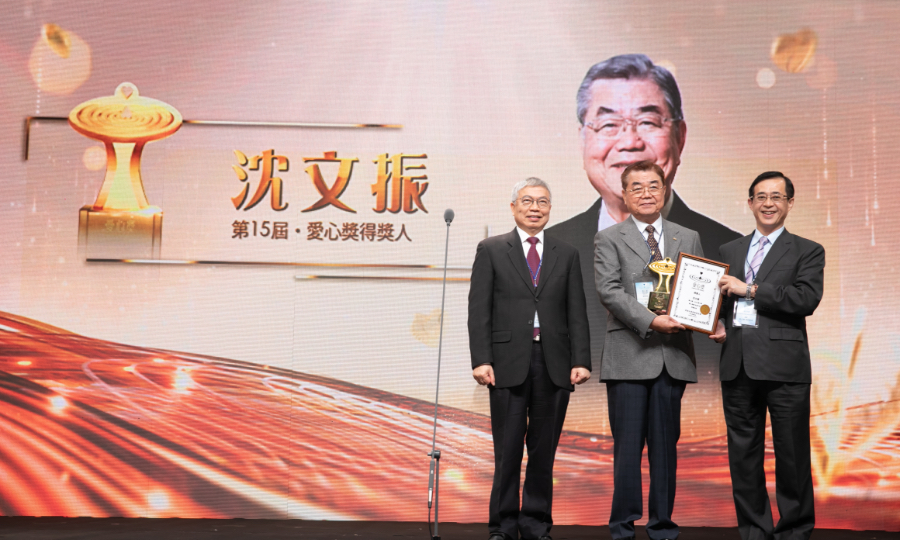 Awardee: Wenzhen Shen, Chairman of Topkey Foundation
Award Presenters:
Leehter Yao, Chair Professor of National Taipei University of Technology ( Left )
Sea-Fue Wang, President of National Taipei University of Technology (Right)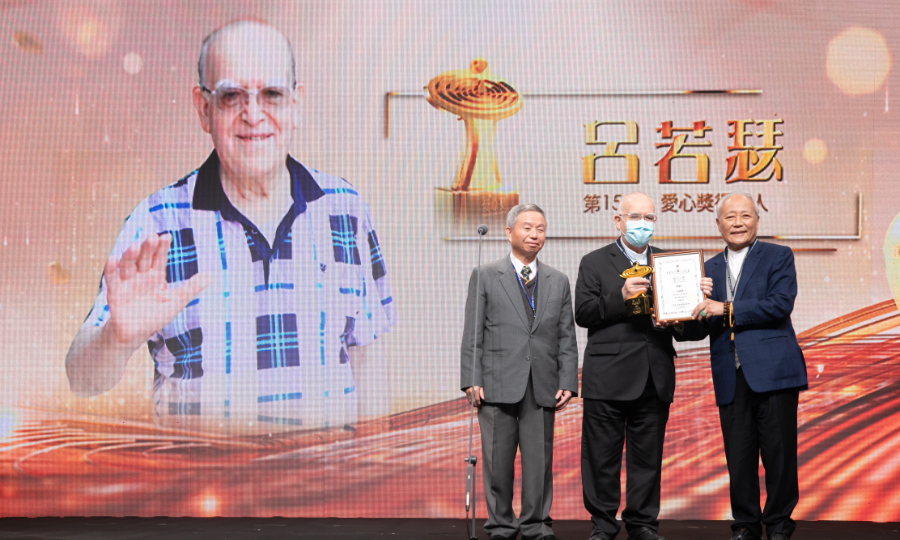 Awardee: Giuseppe Didone,Founder of St. Comillus Long-term Care Center
Award Presenters:
Chih-Liang Yaun, Honorary Professor, Asian University in Taiwan (Left)
Jason C.S. LIN, the former CEO of Uni-President Enterprises Corporation (Right)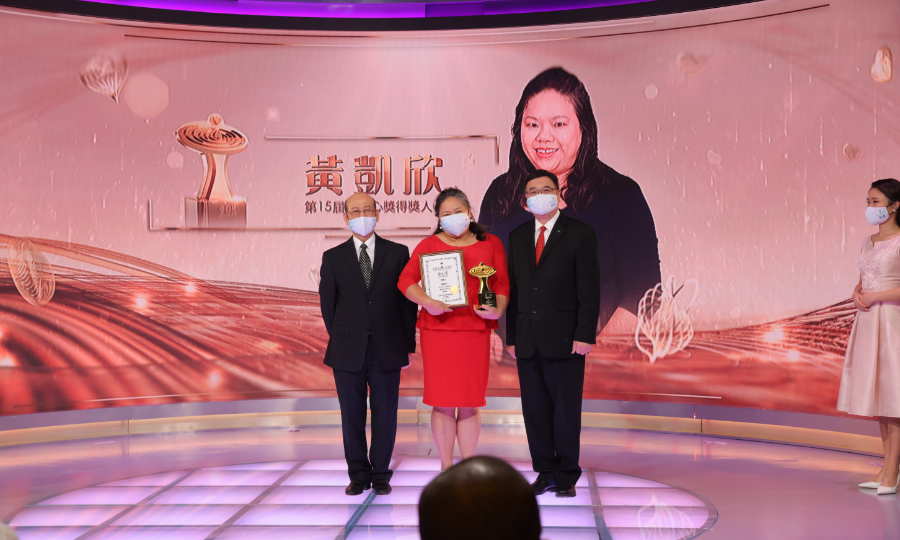 Awardee: Joyce Samoutou-Wong, Co-Founder of New Sight Eye Care
Award Presenters:
Yaoming Lim, Vice Chair of HK & Macau Taiwanese Charity Fund Ltd ( Left )
Wong Yuk Shan, President of The Open University Of Hong Kong (Right)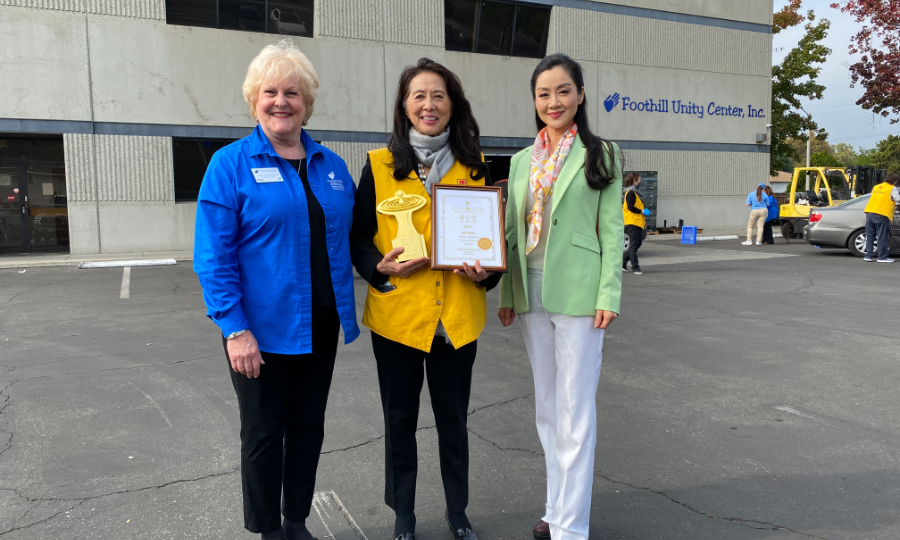 Awardee: Tina Bow, Founder & Chair of Simply Help Foundation
Award Presenters:
Betty R. McWilliams, Executive Director of Foothill Unity Center ( Left )
Juliette, Co-Founder & Chief Producer of LA 18 Primetime TV (Right)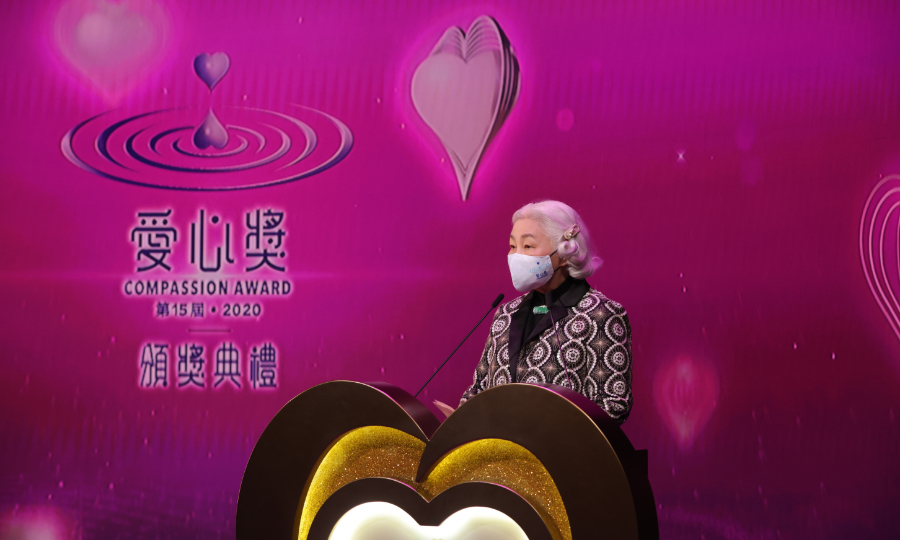 Elsie Leung, GBM, JP as Chair of Selection Committee delivered remarks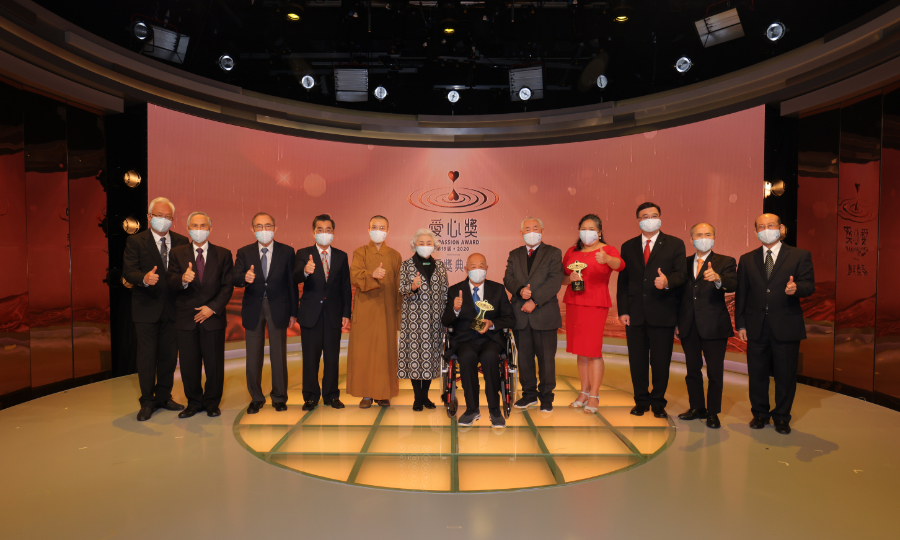 Group photo in Hongkong venue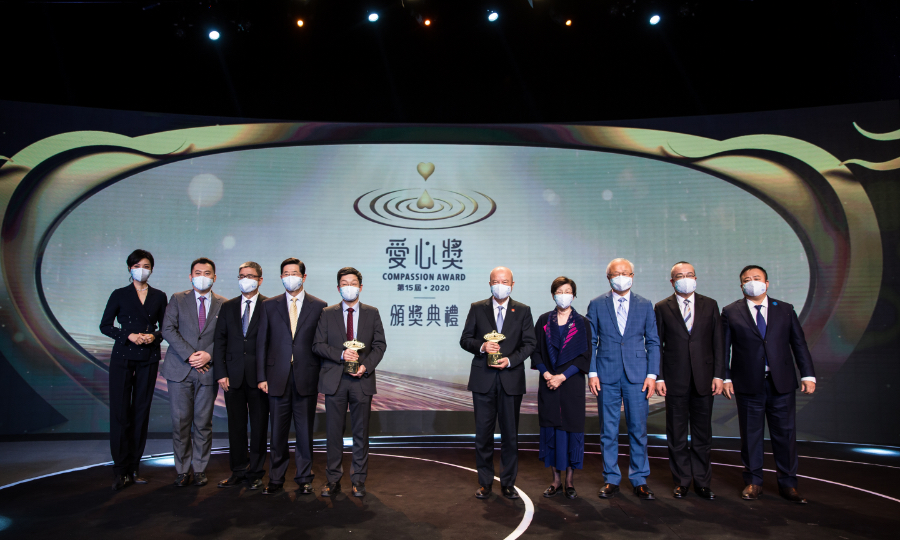 Group photo in Beijing venue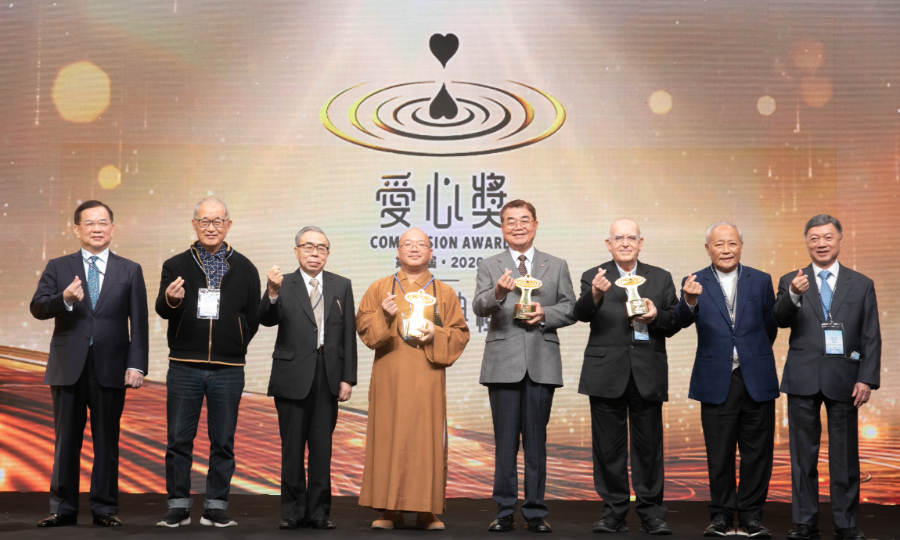 Group photo in Taipei venue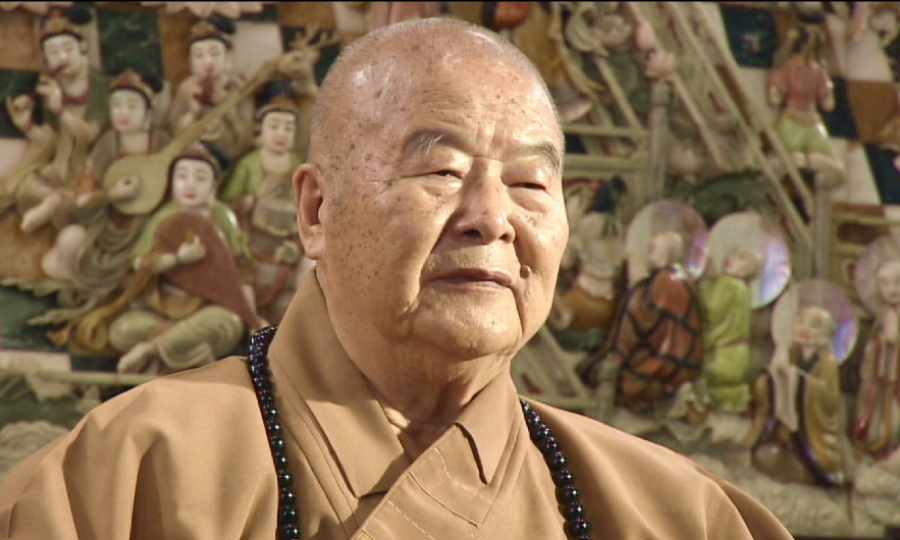 Master Hsing Yun blessed the Compassion Award
The Compassion Award is the only charitable award connecting Hong Kong, Macau, Taiwan and Mainland China. It was also expanded to all Chinese communities in the world. Although Master Hsing Yun could not receive his award in person, he chanted what he wrote titled "Pray for the Peace of the World" as the finale of the award ceremony. Praying for more hopes in the new year, for the termination of the pandemic and disasters, and for the restoration of global order and vitality, he said that "let's hope there is no jealousy but praise and no hatred but serenity which allows everyone in the world to peacefully coexist and respect each other regardless of their age, gender and wealth."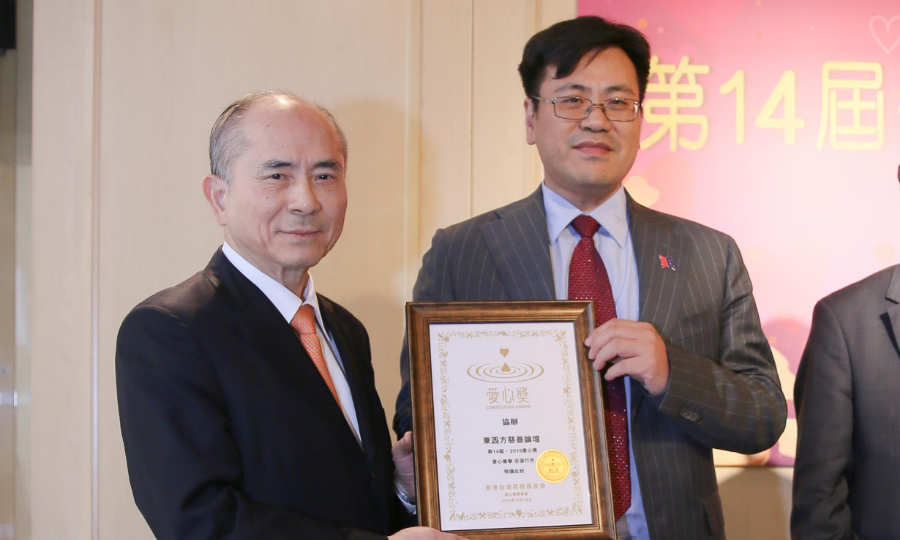 EWPF and Compassion Award celebrated the establishment of strategic partnership in 2019
As Member of the 15th Compassion Award Final Selection Committee, Dr. Wang Qinghong, Executive President & CEO of East-West Philanthropy Forum (EWPF), emphasized that EWPF was very honored to be the strategic partner of Compassion Award and would continue working closely with Chairman Lin Tian-maw and other colleagues to build the Compassion Award into the leading charitable award for all Chinese in the world.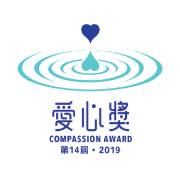 About Compassion Award:
https://www.compassionaward.org/
In order to spread the message of love, encourage acts of compassion and filial piety, improve social values, and create a harmonious society, the Fund established the "Compassion Award" in 2006 to select and commend individuals who perform exemplary acts of compassion.
Since its inception, the "Compassion Award" has garnered the attention of all levels of Hong Kong society, and has helped to spread the message of compassion. Beginning with the 5th edition (2010), the Award crossed the straits into Taiwan as the first stop outside of Hong Kong and Macau, which represented a great stride towards our goal of spreading the message of compassion worldwide. As scheduled, in the 10th (2015), the Award expanded into Mainland China. And the amount of each individual award will be increased to US$150,000 in the 15th (2020). The award will be used for charities, towards our goal of spreading the message of compassion worldwide.